WHA Executive Networking Breakfast – Jill Martin
June 25, 2019 @ 7:30 am

-

9:00 am
The WHA Executive Networking Breakfast is an opportunity for director level and above women to network and share their experiences of working in the healthcare sector – their lessons for success, accessing opportunities, and overcoming challenges while promoting the positive impact women have made in healthcare.
This event is geared to provide peer-level networking, which can be hard to find given that women only make up only 20% of executive-level positions.
Jill Martin, Chief Operating Officer of Cedars-Sinai Medical Network, will host this event at Cedars-Sinai.
WHAT: WHA Executive Networking Breakfast
WHEN: Tuesday, June 25th from 7:30 am – 9:00 am
WHERE: Beverly Hills, CA  90211
 About the Host: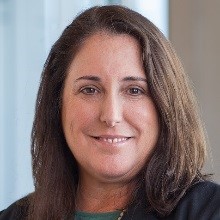 Jill Martin is Chief Operating Officer of Cedars-Sinai Medical Network, a physician network and management services organization that handles the administrative functions of Cedars-Sinai Medical Care Foundation, Cedars-Sinai Medical Group, Cedars-Sinai Health Associates (IPA), Inpatient Specialty Practice (ISP), California Heart Center, Tower Hematology Oncology, The Angeles Clinic and Research Institute, Valley Internal Medicine, Beverly Pathology, Santa Monica GI and California Rehab Institute Medical Group. In her role as Chief Operating Officer for the organization, Jill Martin oversees the overall business and operational aspects of the network to include Finance, Physician Billing Services Department, Contracting, Human Resources, Information Services, Risk Management and Compliance and Network Development and Managed Care Operations.
Jill graduated from the University of Richmond in 1991 as a Certified Public Accountant. She then began her healthcare career as an auditor at Ernst and Young. She worked for Ernst and Young for four years in Washington DC at their Corporate Healthcare Practice. She continued her career in the healthcare industry working as the controller for Inova Health System over their affiliated physician practices. In 1997 Jill was recruited to Cedars-Sinai Health System as the Director of Finance of the Medical Delivery Network. She was
promoted to Vice President of Finance in 1997 and to Chief Operating Officer in 2015.
Jill is a member of Medical Group Management Association and Healthcare Financial Management Association and WBL, Women Leading Healthcare. Jill also sits on the board of Imagine LA, a not for profit aimed at ending family homelessness in Los Angeles.
 Event Notes:
This event is for individuals in director (and above) level positions.
If you are interested in attending and have not received the invitation, please email whasocal@gmail.com to receive the Event Password.
If you cannot attend but are interested in being placed on the invite list for future executive networking events, please email events@whasocal.org.
Not currently a WHA member? Please consider joining WHA to enjoy the full benefits of WHA membership. Click here to join!